Our Team
While each member of our practice specializes in something unique, we are each dedicated to providing culturally sensitive, empathically driven care. We strongly affirm all LGBTQIA2S+ identities, and we are committed to anti-racist beliefs and practices. Your safety and trust are paramount to the values of Gemstone Wellness, and we are ready to support your journey to a happier and healthier you.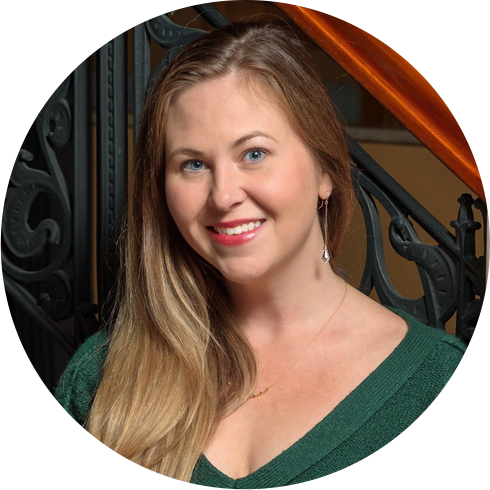 ---
"I love working with other psychologists. We are the rock for so many, and it can be particularly hard for us to recognize how much we need our own support, too."
-Dr. Jenny Martin-
Dr. Jenny Martin- Founder
Licensed Clinical Psychologist (PsyD) she/her
---
Jenny is a Licensed Clinical Psychologist who specializes in working with adults who have been touched by depression, anxiety, trauma, loss, purposelessness, and issues related to sexuality and gender expression. She is particularly passionate about working with empaths and highly sensitive individuals, and she greatly enjoys working with other therapists.
Jenny is committed to issues related to social equity, and she holds a strong interest in exploring the parts of self that have experienced marginalization/oppression. She strives to continually evolve in her allyship to BIPOC and she believes that exploring the systemic ways that people experience suffering is an essential part of working towards mental health. In addition to her wide array of clinical training, Jenny possesses an extensive background in the arts, specifically in music, and she enjoys incorporating creative mediums to facilitate emotional expression.
Jenny's style of practice is influenced by existential, feminist, and psychodynamic approaches. The development of mindfulness, self-reflection and intentionality are important aspects of her approach, with a focus on creating a warm, inviting atmosphere where individuals feel safe to deeply explore. Jenny focuses on the development of insight and self-compassion, while also recognizing cultural and historical factors that impact wellness. She strives to provide a genuine, accepting atmosphere for a deep therapeutic relationship to flourish.
Jenny received both her Masters Degree and her Doctoral Degree in Clinical Psychology from the Chicago School of Professional Psychology. She completed her Bachelor's Degree in Music and Songwriting at Berklee College of Music. Jenny is a member of PsyPact and is able to provide virtual therapy in these states.
Jenny has also used her experience and expertise in anxiety management to create an educational and (hopefully!) inspirational workbook to help normalize and work through anxiety struggles. Her sister, Kristen Martin, an artist and successful Broadway actress, created powerful and symbolic watercolors that accompany each chapter and help to elevate the interactive experience. Their artistic and educational labor of love is available HERE. Proceeds help support suicide prevention efforts.
(773) 977-8560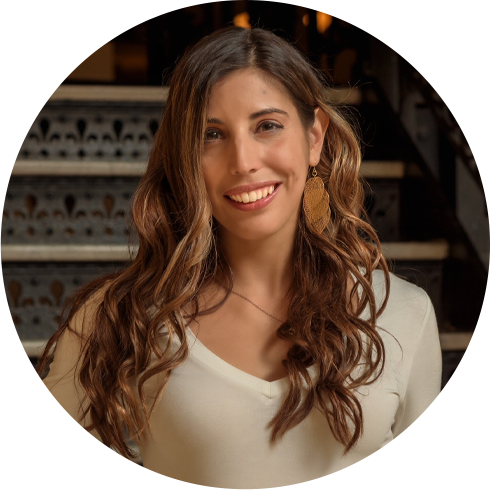 ---
"I love working with grief and loss as strange as that may sound! Grief is such a universal experience and I am passionate about helping people understand and move through theirs."
-Andrea Santiago-
 Andrea Santiago- Co-Owner
Clinical Director and Licensed Clinician (LCPC, NCC) she/her
---
Andrea is a Licensed Clinical Professional Counselor and she is board certified as a National Certified Counselor. Andrea has extensive experience working with children and adolescents in crisis, utilizing crisis interventions and trauma recovery therapy. Andrea also has experience with and interest in working with adolescents and adults in both individual, family, and couples therapy. Some areas of treatment include depression, anxiety, self-esteem, relationship issues, life transitions and grief and loss.
Andrea uses a variety of approaches to tailor therapy to best fit each client. Andrea is eclectic when it comes to therapeutic interventions, mindful to utilize the best approaches needed to help clients thrive in the therapeutic setting. Some of her approaches include Cognitive Behavioral Therapy (CBT), Solution-Focused, Gestalt, Existential, and Mindfulness based interventions. Andrea also values the connection between physical fitness and mental health, and she incorporates this awareness into her therapeutic approach.
Andrea aims to empower clients to embrace their purpose, and she aims to facilitate growth by providing a non-judgmental environment.  Andrea strongly believes that trust and collaboration within the therapeutic relationship allows individuals to confront and heal from painful pasts, improve relationships, learn stronger coping skills, process current adversities, and actively seek transformation and reinvention.
Andrea also offers immigration psychological assessments for those seeking asylum in the United States. Psychological assessments are biopsychosocial assessments that can be helpful to an immigration case that deals with any of the following: Extreme Hardship Waivers, VAWA, DACA, U-Visas, and T-Visas. These evaluations are able to assess the impacts of the immigration experience on a person's mental health. Each assessment can take up to 3 hours to complete, and can occur in either 1 straight session or 3 hour long sessions. Andrea is bilingual and can provide these assessments in Spanish. Rate for assessments is $1000.
Andrea obtained her Masters of Science in Mental Health Counseling at Nova Southeastern University. Andrea is bilingual and can offer services in Spanish.
(312) 291-1730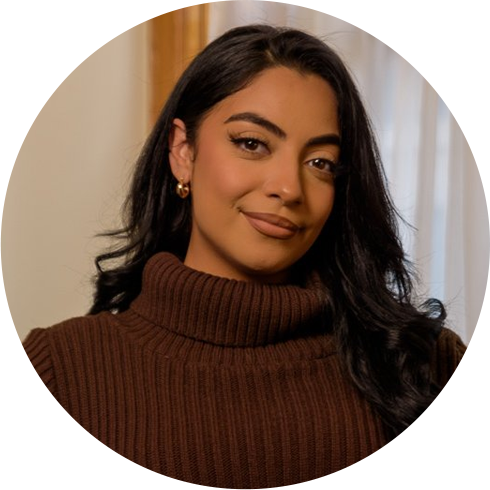 ---
"I love using art and creative therapies to help my clients feel safe to explore. There are so many ways to heal and I am here for all of them!"
-Michelle Cabrera-
Michelle Cabrera
Therapist (MA) she/her
---
-Michelle is accepting new clients with BCBS PPO self pay plans. Michelle is available for telehealth appointments and in office visits Monday-Wednesday.-
Michelle is a masters level pre-licensed Professional Counselor. Her previous clinical experiences include working with adolescents, young adults, and adults learning to cope with depression, anxiety, grief & loss, self-esteem issues, stress, trauma (PTSD), identity exploration, and relationship issues. Michelle also specializes in working with people affected by religious trauma.
Michelle's treatment tends to include a number of different approaches that will tie into each individual's unique and specific needs. Ranging from Person-Centered Therapy (PCT) to Cognitive Behavioral Therapy (CBT), Michelle is also adept at incorporating the use of mindfulness, existential, holistic, and creative based interventions. When appropriate, Michelle enjoys incorporating Art Therapy in her sessions as a tool to effectively help with the facilitation of emotions that might be too challenging to explore verbally.
Michelle believes that her nonjudgmental and empowering approach helps her clients feel comfortable, valued, and motivated to reach their goals. Michelle also holds a high standard for inclusivity in both her personal life and work space. Being a first-generation Mexican-American born and raised in Chicago, she has been enriched by surrounding herself with diversity. She is committed to the pursuit of anti-racist beliefs and works to decrease the stigma associated with mental health in both her personal and professional endeavors.
Michelle received her Masters Degree in Clinical Art Therapy from Adler University and completed her Bachelors Degree in Psychology at Roosevelt University. Michelle is fluent in both English and Spanish and offers services in both.
708-505-2022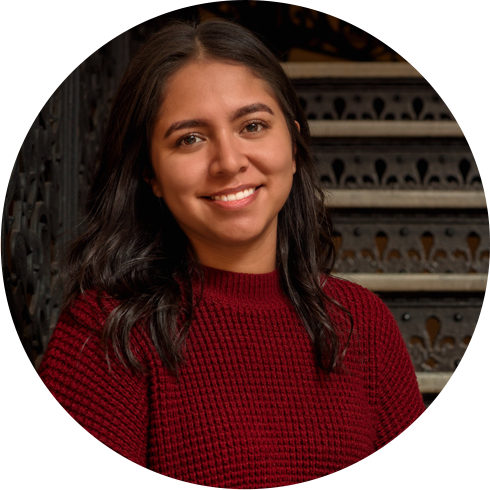 ---
"Trauma and substance abuse often go hand in hand. I am trained to work with both. I want my clients to know that I am their ally and am rooting for them every step of the way. There is always hope!"
-Alina Trinidad-
Alina Trinidad
 Therapist (LPC) she/her
---
 -Alina is accepting new clients with BCBS PPO, Aetna PPO or self pay plans. Alina is available for telehealth appointments and in office visits on Fridays.-
Alina is an EMDR trained Licensed Professional Counselor. Her previous clinical experiences include working with adults struggling with substance use disorders in various treatment settings. While working with this population, she has gained experience in working with co-occurring issues such as anxiety, depression, identity exploration, emotion regulation, bipolar disorder, stress sensitivity, grief, disturbed sleep, impulse control and trauma. Alina works to provide a safe and non-judgmental space to create a trusting therapeutic relationship with her clients. She approaches all clients with unconditional positive regard in an effort to foster a sense of support and optimistic outlook within the therapeutic process.
Alina approaches therapy from a cognitive and client-centered perspective. She believes that an individual's thought content and perspective are large and powerful variables in the process of change. Alina utilizes several interventions that are based on the specific needs of each client. Alina uses interventions from frameworks such as Cognitive Behavioral Therapy, Motivational Interviewing and Dialectical Behavior Therapy. Additionally, Alina's EMDR training allows her to treat individuals who have experienced trauma, assisting them in working towards alleviating distress associated with traumatic memories.
Alina is committed to the pursuit of anti-racist beliefs and practices, and decreasing the stigma associated with all mental health related diagnoses and treatment. She aims to shed light on the valuable insight and self-exploration that can be gained through the process of therapy. Alina believes that a person's worldview is shaped by a variety of variables that include social, biological and psychological factors that result in unique sets of strengths, needs, abilities and preferences.
Alina obtained her Masters in Counseling Psychology from The Chicago School of Professional Psychology and her Bachelor's in Psychology from DePaul University.
(773) 217-0387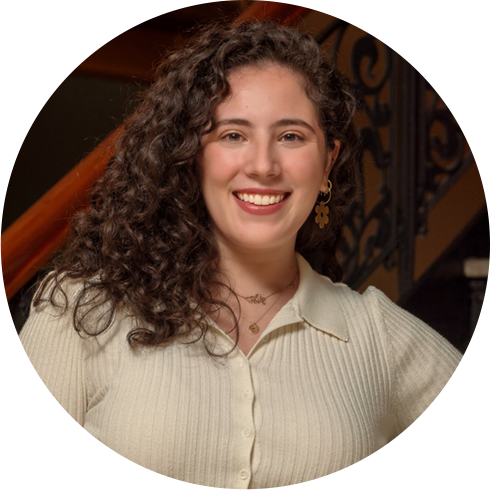 ---
"Bring on all things polyamory, kink, and LGBTQIA2S+. This is my world and my wheelhouse, and I am so passionate about helping these clients find their most authentic selves."
-Stef Stone-
Stef Stone
Therapist (LSW) she/they
---
 -Stef is not currently accepting new clients.-
Stef is a queer-identifying Licensed Social Worker who specializes in working with members of the LGBTQIA2S+ community. She has experience in treating grief, loss, anxiety, stress, trauma, ADHD, impulse control, self-esteem and topics related to sexuality, sexual health, and gender identity. Using her skills and experience, Stef works to create anti-racist, sex-positive, non-judgmental, and queer-friendly spaces that foster growth and exploration for all people.
Stef approaches therapy from a collaborative perspective where the client is encouraged to actively participate in their goal setting and treatment. To fit the specific needs of each client, she uses a combination of therapeutic approaches that include: Dialectical Behavior Therapy (DBT), Cognitive Behavioral Therapy (CBT), Harm-Reduction, Mindfulness, Art Therapy, and Psychoanalytic Therapy. Stef believes that the foundation of an impactful therapeutic relationship lies in the ability to build trust and authenticity.
Stef is passionate about supporting and advocating for marginalized communities in both her professional and personal lives. She recognizes the impact of social and environmental injustice on the well-being of her clients and works to incorporate social and reparative justice into her practice. Stef believes strongly in the importance of community, and hopes to help people connect better with themselves and others.
Stef obtained her Masters in Social Work from Loyola University Chicago. She completed her Bachelor's Degree in Psychology from the University of Maryland.
(224) 707-1526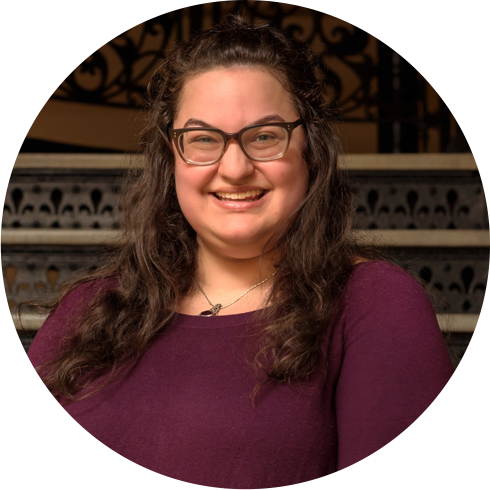 ---
"Sex and intimacy can be some of the hardest parts of life to navigate. I love helping. It is so rewarding to see couples grow both together and individually."
-Brittany Gray-
Brittany Gray
Therapist (LPC) she/her
---
 -Brittany is accepting new clients with BCBS PPO, Aetna PPO or self pay plans. Brittany offers telehealth appointments and she is available for in person meetings on Tuesdays-
Brittany is a Licensed Professional Counselor. She is passionate about working with adults and couples of all sexual orientations and sexual identities as they navigate the many challenges of intimacy. Life transitions, anxiety, depression, identity exploration, relationship issues, and sex related issues are some of Brittany's areas of clinical focus. She is also experienced with grief, trauma (sexual and non), and kinky/open/consensually non-monogamous/polyamorous relationships.
Brittany aims to create a safe, non-judgmental space to build deep and lasting trust with her clients. She believes that growth and change begin with a strong therapeutic relationship, which she helps to foster with her warm, inviting energy. Brittany operates from a sex-positive perspective so her clients feel comfortable discussing any and all sex related topics, and she is passionate about understanding the entirety of her clients' experiences and identities.
Brittany approaches therapy from an emotion-focused perspective. She believes that the examination of emotions is critical to cultivating a meaningful life, and that our feelings provide limitless information and guidance, if we learn to understand them. Brittany tailors her interventions based on each unique client's needs, using elements of Relational-Emotive Behavioral Therapy (REBT), Cognitive Behavioral Therapy (CBT), and Attachment Theory when best suited.
Both personally and professionally, Brittany celebrates multicultural diversity and strongly believes in the importance of a socially equitable society. She is committed to the pursuit of anti-racist beliefs, behaviors, and systems. Brittany possesses a strong awareness of the ways in which social factors can profoundly influence a person's experience, and she actively seeks to acknowledge and process these facets with her clients.
Brittany obtained her Masters in Counseling Psychology from The Chicago School of Professional Psychology and her Bachelor's in Psychology and Spanish from Southern Illinois University Carbondale.
312-600-5637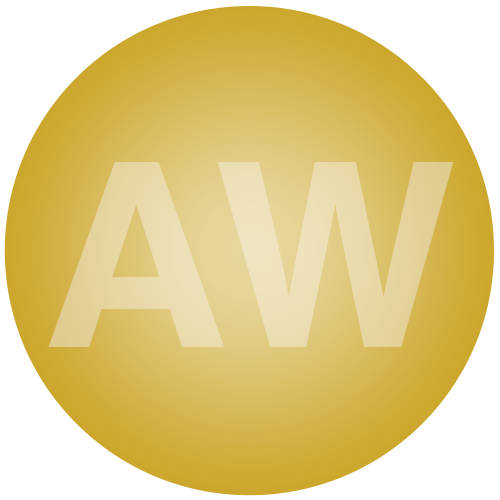 ---
"I have so much compassion and respect for the people who bravely reach out to us for support. Equity in mental healthcare is very important to me, and I am here to provide a safe space to help you navigate the administrative and billing portion of your care."
-Amy Westmoreland-
Administrative and Billing Specialist
---
Amy will walk you through your journey from intake coordination, billing, and all things insurance related. She has been working in the medical field for over 20 years in roles such as Patient Care Tech, Medical Assistant, Pediatric Nurse (LPN), and School Nurse (LPN), and she is passionate about prioritizing every client's understanding of their care.
Since working in clinical areas, Amy recently earned her Associates Degree in Applied Science in the Business Healthcare Technology program. This provided her with not only a foundation for working the business and administrative side of healthcare, but has afforded her the opportunity to follow her passion working in mental health.
Amy puts clients at the forefront of everything she does and believes firmly in equity in mental health care. Equality is extremely important to her, but Amy takes it a step further by realizing that not everyone equally fits into the same box and therefore deserves specialized care for whatever their needs might be based on their own unique identities as people. Especially in today's climate, Amy prioritizes being knowledgeable and sensitive about a client's culture, race, sex, gender identity, sexual orientation, color, ethnicity, body size, and physical ability. She truly loves the work she does and the people she serves.
Originally from Trenton, New Jersey, Amy also lived in Albuquerque, New Mexico and is now living in Jackson, Georgia. Jackson is a very small town, but its claim to fame is being one of the locations for filming the popular Netflix show, "Stranger Things." Downtown Jackson was magically turned into Downtown Hawkins! Amy's daughter, Lily, and her father, Bill, both live with her and enjoy spending quality time together. In her free time, Amy enjoys listening to music, singing, cooking, and binge watching true crime and documentaries.
762-298-0202